News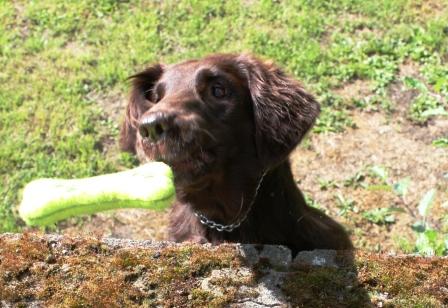 This is my magic bone. I can keep it floating on air as long as I blow on it!
July 10th, 2009
We slipped down to first reserve on the Danish Obedience Championship list.
But the last update hasn't been done yet.
Hope, we get back in!
June 20th, 2009
We got a 1st in Vejen, june 13th.
June 7th, 2009
Got another 1st in Esbjerg, may 21st.
April 13th, 2009
Until further notice, we have qualified
for the Danish Obedience Championship 2009 in august.
Hope, we can maintain that position.
At any rate, we will be entering for some more qualifers - just to be on the safe side.
Winter 2008/2009
Yes, we have started to train in Elite!
I'm now practising explosive starts,
turbo-charger-recalls
and selfcontrol.
Apart from that there are lots of groovy new exercises - plus new toys!!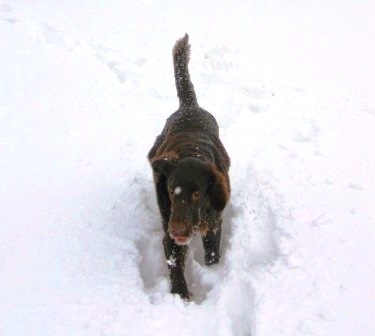 back to
Eigene Website kostenlos erstellt mit Web-Gear
Verantwortlich für den Inhalt dieser Seite ist ausschließlich der Autor dieser Homepage. Missbrauch melden